The Bank of Tioga
Since 1951, The Bank of Tioga has been helping communities grow and prosper. Our sole mission is to create community prosperity in all the communities we serve and at The Bank of Tioga that is part of everyone's responsibility.
REV - Ignite Your Business
REV is a pitch competition that enables entrepreneurs and start-up business owners the chance to win up to $10,000 to better their business. The Bank of Tioga is hosting REV, where applicants will be judged on their pitch, marketing, personal investment level and exit strategy.
Applications for next year's REV will open in the summer of 2020.
---
REV 2019 took place on November 7, 2019, at The Bank of Tioga, located at 11 Central Avenue E, Crosby, ND 58730.
Individuals applied and six were accepted to pitch their business. They had ten minutes to pitch their business concepts to a panel of four judges, and then the judges had ten minutes to ask questions. After all pitches were complete, the judges deliberated and decided how they would distribute the $10,000. Meet our five winners below!
BLACK GOLD DANCE - $3,500
The prize money will be used to remodel the old post office in Tioga, turning it into a dance studio, which they hope to be moved into by January 2020.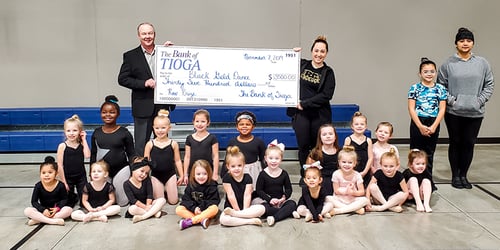 HYGGE HILLS - $1,750
The awarded funds will be used to build a small tractor-train to pull kids and adults around at Hygge Hills, as well as at local events such as the Divide County Fair, Threshing Bee, Parades, Christmas Stroll.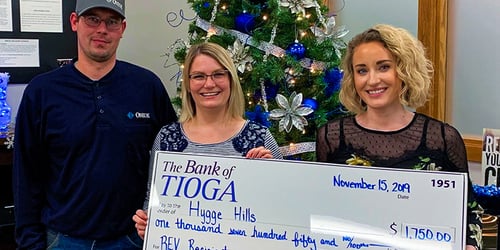 CROSBY SELF-SERVE - $1,750
Plans for this business' future include new booths for the restaurant, which will help improve the atmosphere in the restaurant.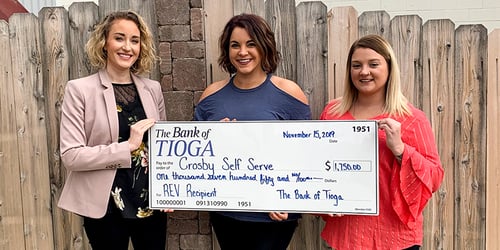 Northern Prairie Market - $1,500
Morgan Jacobs will use these funds to enhance the business' marketing campaign, which includes a rebrand of the company and launching a website. The company is passionate about providing food that is healthy and raised humanely, and the creation of their website will allow them to tell the story of how food should be raised, allow them to take online orders, and create a place where they can interact with their customers.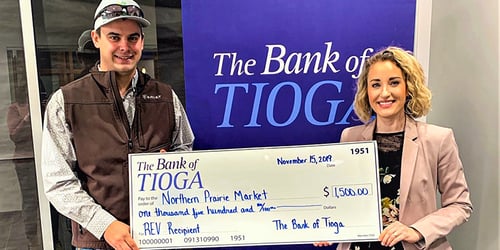 In The Potter's Hand - $1,500
They will use their winnings to assist in their online marketing efforts, ensuring a good website setup to support their business.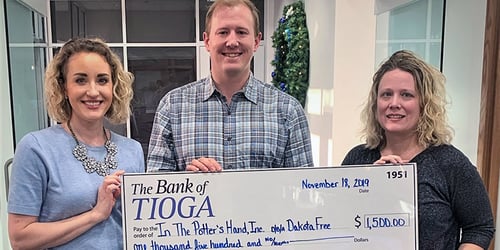 ---
REV 2018 took place on November 16, 2018, at The Bank of Tioga. Meet the three winners below!
JUST OFF MAIN - $3,600
With the prize money they will make improvements to their private dining/meeting room. This will include the purchase and installation of a screen, projector and sound equipment to be used for community meetings, workshops and birthday parties.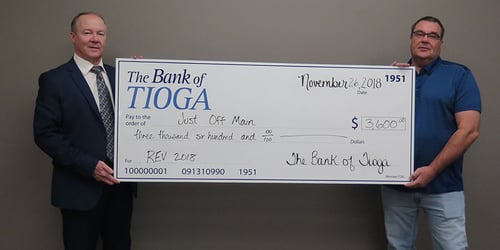 BEVERLY'S CAFE - $3,400
They plan to purchase and install a new soft serve ice cream machine in their restaurant as well as repair and replace old equipment to help make their kitchen more functional.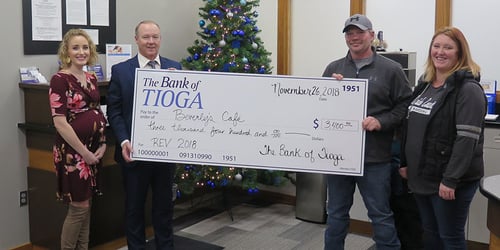 HENNY'S - $3,000
Plans for this business' future include an expansion in their food menu to offer healthy lunch options such as homemade soups, sandwiches, fruit and veggie cups. With their winnings, they intend to purchase a new sandwich prep table and glass front refrigerator for their new expanded menu.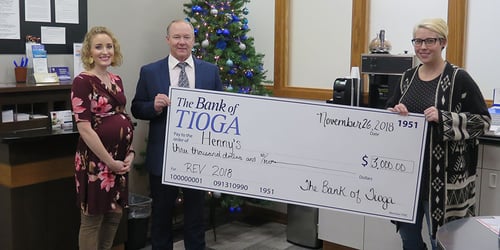 ---
REV 2017 took place on November 17, 2017, at The Bank of Tioga. Meet the three winners below!
HIDDEN BEAUTY SALON & SPA - $3,500
With the $3,500, Hidden Beauty Salon & Spa will be looking to purchase a red light therapy bed.
FRANDSEN LANDSCAPING: FALL FEST ON THE FARM - $3,500
Frandsen Landscaping will put their $3,500 prize toward insulating their shop and pouring concrete.
STEMS & SALVAGE - $3,000
With the $3,000 prize money, Stems & Salvage would like to purchase supplies for more hands-on classes and widen the inventory available for purchase.